Outdoor Marine Boat Adhesive/Glue
Sale

$ 39.99

Regular price

$ 49.99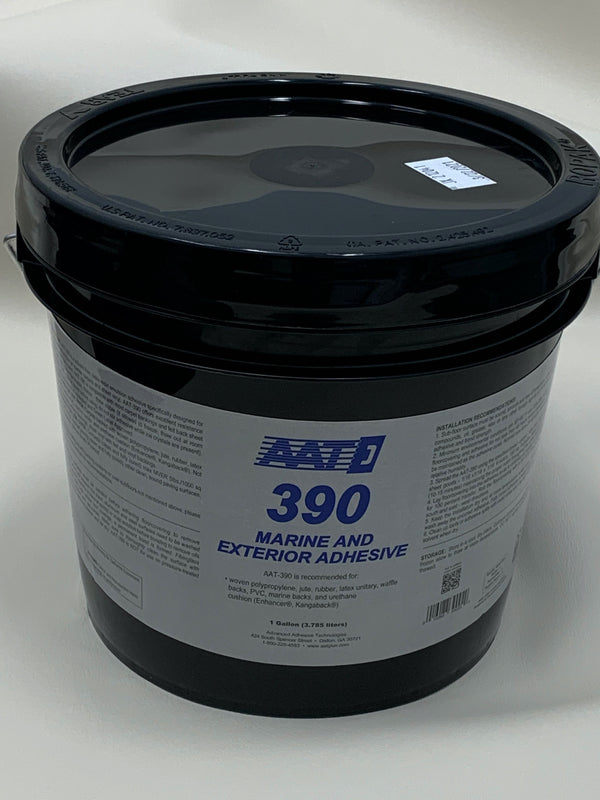 Recommended for Flexa Woven Marine Flooring

This is the ultimate glue for boats. It works on wood, aluminum, and fiberglass as well as concrete.
Extremely water resistant

Non-flammable

Use in heavy traffic areas

Solvent-free

Ideal for any marine flooring including felt-backed woven flooring
 WARNING: Prop 65 Disclaimer
Do I really need to remove all the old debris?
Yes. If you don't have a smooth surface you may end up with an uneven floor. It may also damage the flooring. The glue may also not hold properly.
PRO TIP #1: Replace all the boards with new marine grade plywood to save yourself a lot of time and effort
PRO TIP #2: If you don't replace the boards consider removing the old carpeting and remove as much adhesive as possible.
You can than flip the wood and use the other side assuming it's still in good shape to ensure a really smooth surface.
Can I apply this glue in the cold?
The glue should not be applied in freezing temperatures.
Can the glue be stored in the cold?
No the glue will turn into a blob under 32F degrees.
AAT GENERAL ADHESIVE WARRANTY STATEMENT OF WARRANTY AAT, Warrantor, warrants to its immediate purchaser for resale, the Customer, the Product, to be free from defects in material and workmanship for one year from the date of purchase provided the installation has been performed according to the specific recommendations and the Instructions furnished for the Product by AAT and the flooring manufacturer's installation instructions. (The Instructions are the Product label and specification sheet, and also AAT's Specification Guide and Adhesive Guide.) The Product is warranted provided the flooring was installed according to the Product's Instructions and the flooring manufacturer's instructions. The sole responsibility of the Warrantor under this warranty shall be to reimburse the Customer for reasonable costs of labor and materials to either repair or replace, at the Warrantor's option, the affected area(s) of the installed flooring. All areas in which the floorcovering is to be repaired/replaced under the terms of this warranty must be cleared at the end-user's expense of all equipment, furnishings, partitions, and the like, that may have been installed over the floorcovering subsequent to the original installation. PERFORMANCE OF WARRANTY If a claim is suspected, the original purchaser, the Customer, should contact AAT at: Advanced Adhesive Technology, P.O. Box 1887, Dalton, GA 30722-1887, Technical Service Department, Telephone 1800 228 4583 or 706 226 0610. The Customer must provide the following information in writing to the Warrantor: Name of contractor/address/telephone number Jobsite name/address/local contact Date of installation Dated proof of purchase of Product Product's batch number from original purchase Copy of flooring manufacturer's warranty Detailed description of complaint The Customer must be prepared to provide samples of the flooring and adhesive if requested by the Warrantor. The Warrantor may analyze these samples for the claimed defect. The Warrantor may request additional information and/or inspect the installation. Warrantor may request that the Customer provide a minimum of two written estimates from professional installation contractors regarding the costs of repairs. Warrantor will authorize in writing the Customer to proceed with the repair work by the Warrantor's selected contractor. All repairs must be approved in writing prior to any repairs taking place. Warrantor reserves the right to qualify acceptable contractors and refuse any estimate of any claim. Warrantor reserves the right to recover costs, including but not limited to labor and travel, associated with investigating claims shown not to be valid. April 6, 2015 EXCLUSIONS/LIMITATIONS This warranty does not apply if (1) the flooring is manufacturing seconds or trials; (2) the subfloor is found unsuitable by normal and prudent installation practices; (3) the Product is not used according to the Instructions; (4) the installation is not done following the flooring manufacturer's recommendations and written instructions; (5) damage is the result of acts of nature, flooding, vandalism, damage by animals, damage by plant life, or chemical damage; (6) failure is due to excessive moisture in the substrate or excessive moisture exposure to the adhesive or flooring. (7) problems develop due to defects in the flooring; (8) problems develop due to misuse or abuse of the flooring or adhesive; (9) the Product used is not recommended for the specific use by the Warrantor; (10) damage is the result of settlement, movement, deflection, warpage, distortion, displacement, or any other failure of the structure. This warranty replaced and excluded other warranties, express or implied. Warrantor specifically disclaims any other warranties, written or verbal, including warranties of merchantability and fitness for a particular purpose. It is solely the responsibility of the third parties such as contractors or the consumer to test and determine the suitability of the Product for the intended use and purpose. Warrantor is not responsible for determining the compatibility between the Product and subfloors beyond what is stated in the Instructions. The Warrantor does not assume any risk or any liability regarding such suitability. The replacement/repair remedy stated in this warranty is the exclusive remedy available to the Customer or any other party. Warrantor will not be liable for any incidental, consequential, or other damages of any kind arising out of or connected to the application, or to any use or misuse of the Product, whether any claim is based upon legal theories of contract, tort, or negligence. This limited warranty will become null and void upon notice from Warrantor if (1) the Customer does not provide the Warrantor written notice within ninety (90) days of the discovery of any alleged deficiency; (2) Warrantor is denied a reasonable opportunity to review and investigate an alleged deficiency; (3) at time of notice Warrantor is due in part or in whole charges for the Product covered under this warranty. This warranty is made to the Customer only and is nontransferable. No one other than an officer of AAT is authorized to make any revisions or additions as to the liability of the Warrantor under the terms and conditions of this warranty. To the extent permitted by law, this Warranty is exclusive as between Warrantor and Customer and specifically excludes and supersedes any and all other warranties, either expressed or implied, including warranties of merchantability and fitness for a particular purpose. Warrantor's liability, whether in tort or in contract, is limited solely and exclusively to the obligations hereunder shall not include any liability for incidental and/or consequential damages, whether based upon theories of tort or contract. The terms, conditions, and obligations created by this Warranty shall be governed by the laws of the state of Georgia and any claims arising from this Warranty shall be controlled by Georgia law and shall be brought in the Superior Court of Whitfield County, Georgia, said Court being the exclusive and sole jurisdiction and venue to hear any such claim or claims. April 6, 2015
AAT-390 is a solvent free, copolymer adhesive specifically designed for the professional installation of marine carpets and sheet vinyl. AAT-390 offers excellent resistance to moisture when fully cured. AAT-390 is compatible with most carpet backings and felt back sheet goods. AAT-390 is non-flammable, freeze - thaw stable (if allowed to freeze, thaw out at room temperature (70oF+) before using, do not stir adhesive while ice crystals are present). This adhesive is protected by the CleanGuard® two-stage antimicrobial. CleanGuard® is a specifically formulated broad-spectrum, anti-microbial agent that protects our adhesives and sealers from microorganisms, such as mold or mildew, in both the wet and dry state. AAT-390 Marine and Exterior Adhesive is recommended for the following installations: A. Marine and outdoor carpets with the following backings: a. Rubber-backed (Marine, waffle, foam) b. Non-backed (Tufted or woven) c. Woven polypropylene (ActionBac®) d. Latex unitary e. Jute f. PVC g. Polyurethane cushion (Enhancer®, Kangaback®) Not for use with carpets having urethane unitary backings. B. Sheet vinyl: a. Felt back b. Vinyl [PVC] backings C. Subfloor Surfaces: Sub-floors must be flat and structurally sound. The sub-floor should be flat within 3/16" in 10' or 1/8" in 6'. All paint, varnish, oil, wax, finishes and any other bond inhibiting substances must be removed. Smooth or glazed surfaces must be abraded. Repair all joints and cracks with latexfortified portland cement underlayment. Concrete sub-floors must be properly prepared according to the recommended practices detailed in the document ASTM F-710. Never sand existing resilient flooring that could contain asbestos. Follow all federal, state and local regulations relating to the removal of in-place, asbestos containing material. Very porous sub-floors must be primed with AAT-570 Primer. AAT-390 can be used over the following sub-floors. For interior applications over concrete and gypsum cement the maximum moisture emission rate of 5lbs/1000 sq ft./24 hours [ASTM F-1869] and a maximum in situ RH of 80% [ASTM F-2170]. The sub-floor pH must be 7.0- 9.0 [ASTM F-710]: a. Concrete (clean and fully cured) b. Asphalt paving (clean and fully cured) c. Other clean, sound paving surfaces d. Fiberglass* e. Aluminum* f. APA rated underlayment and marine grade plywood Note: Aluminum surfaces must be sanded before adhering floorcovering to remove aluminum oxide which will weaken the bond. Aluminum and steel surfaces must be cleaned with a mild solvent (naptha or mineral spirits) before applying the adhesive to remove oils or greases. When used over rubber roof coatings, a permanent bond is formed. Fiberglass surfaces must be sanded and vacuumed. Make sure to thoroughly clean fiberglass surfaces with denatured alcohol or methanol cleaner and let dry. AAT-390 is NOT for use on pressure-treated wood. *Clean and abraded to provide for a mechanical bond. 424 South Spencer Street • Dalton, GA 30721 800-228-4583 • Fax 706-278-6207 • www.aatglue.com March 8, 2017 [replaces October 5, 2015] Technical Data: A. Base: copolymer B. Color: White C. Freeze-Thaw Stable to 15°F. Frozen material should be allowed to thaw at room temperature. DO NOT agitate or stir while frozen. Stability and spread-ability can be reduced if frozen. For best results, do not allow the adhesive to freeze. D. Clean-up: wet adhesive with warm water, dry adhesive with AAT-197 Adhesive Remover E. Sizes: 1 gallon and 4 gallon pail F. It is essential that good adhesive contact be achieved. A 100% transfer of floor adhesive into the carpet backing while maintaining full coverage of the sub-floor must be obtained. On stiff backings or on backings that have curling tendencies, the flooring should be laid into the adhesive immediately after spreading and laid open for no more than 30 minutes before reapplying to the sub-floor. This method insures adhesive transfer to improve installation results. Typical Trowels and Approximate Coverage Rates: Carpet Sheet Vinyl 1/8 x 1/8 x 1/8 V-Notch 1/16 x 1/16 x 1/16 V-Notch 108 sq. ft. /gal 180 sq. ft. /gal Installation Recommendations: Prior to the start of the installation the installer must determine that the job-site conditions meet or exceed all applicable standards of the carpet/turf manufacturer and AAT. The sub-floor should be prepared according to the standards and practices set forth in the latest version of document ASTM F-710. 1. Sub-floor surface must be sound, smooth and free of loose paint, varnish, curing agents, parting compounds, oil, grease, wax or any other foreign agents or contaminates that could affect the adhesive and bond strength. 2. Minimum environmental conditions are 65°-90°F and 35%-65% relative humidity for both the floorcovering and adhesive for not less than 48 hours before installation. These conditions should be maintained as the adhesive cures. Normal cure time is 24-48 hours, depending on temperature and relative humidity. 3. Spread the AAT-390 using the specified trowel. Allow the adhesive to tack properly (10-15 minutes) maintaining the proper notch throughout the entire installation. 4. Lay floorcovering into the adhesive so as to minimize air bubble and wrinkles. Roll the floorcovering with a 50-75 lb three section roller in both north - south and east - west directions. Check a small area for 100 percent transfer. 5. Keep the installation dry and at room temperature while curing. Exposure to water or rain will wash away the uncured adhesive. Fully cured adhesive is water resistant. 6. Clean up tools or adhesive spills with water while wet. Use AAT-197 Adhesive Remover or safety solvent if the adhesive has dried.
Marine Vinyl Flooring Glue
Sale

Regular price

$ 74.99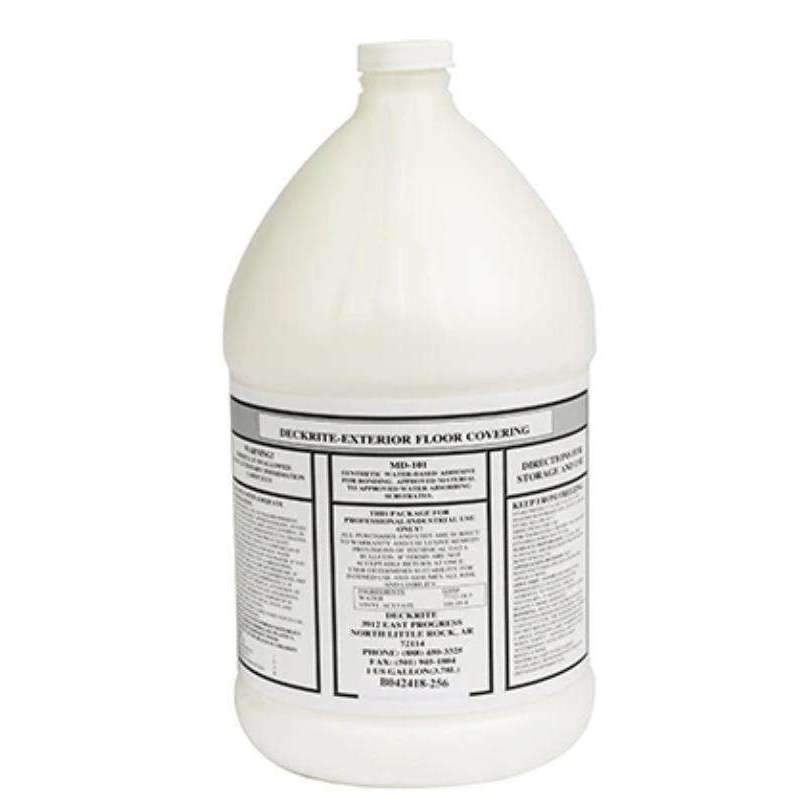 Customer Reviews
Write a Review
Ask a Question
Filter Reviews:
vinyl
flooring
adhesive
boat
glue
delivery
service
quality
Marine Vinyl
order
03/15/2023
Rob A.

United States
02/22/2023
Randy W.

United States
Vinyl Flooring
Awesome excellent quality and great service. I will from you again
12/11/2022
Elizabeth C.

United States
Excellent would buy again
Love the flooring can't wait for summer to use! Looks really great!
10/24/2022
Diane G.

United States
Vinyl flooring
Installed in my pontoon boat. Easy to install. Big improvement.
07/13/2022
Jimmy F.

United States
New Vinyl Pontoon Floor
We bought the glue AND the vinyl from Marine Vinyl Fabric! Both were outstanding products! The new floor transforms our pontoon! We love it! Makes our pontoon look like a new one! Thank You so much! MarineVinylFabric.com will not disappoint!!!!
06/20/2022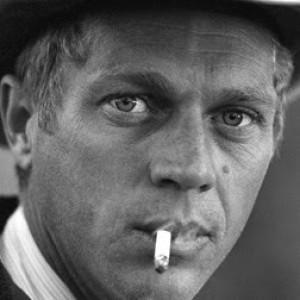 RS
Ronald S.

United States
Worked great
Saw several YouTube before applying. Decided to go with using a paint roller and did one 4x8 sheet at a time. For the last sheet we did need to scrape the bucket clean with a plastic putty knife to get it all out. We were doing this outside on a sunny, breezy day, temps in the 80s. So drying time was pretty quick. Stapled all along the edges with pneumatic staple gun. Installed rails the next day and it looks great.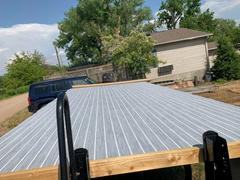 06/20/2022
Jeremy A.

United States
Great glue
Super easy product to use!
05/26/2022
Cate B.

United States
Easy Application
Worked like a charm, great product.
05/13/2022
William G.

United States
Easy to use
Went on easy with the proper trowel. Don't put it on thicker than suggested or it takes a lot longer to dry. Very satisfied with this adhesive
04/24/2022
Wayne M.

United States
Great products - and beat their initial delivery time!
They were available for help when I initially ordered the wrong flooring - and were able to help and change my order to the correct one. I will buy from them again!
02/17/2022
Kathy c.

United States
01/25/2022
Thomas G.

United States
01/09/2022
Edward S.

United States
Pontoon boat
Great stuff worked great
12/30/2021
Robert K.

United States
Fiberglass pontoon deck
Easy to apply with 1/8" grooved towel On a clean surface Holds weave vinyl (felt back) well
10/19/2021
Phillip L.

United States
The glue works great for their vinyl flooring.
The glue works really well. It gives you plenty of working time to get your flooring straightened out. I glued a large piece of vinyl flooring in the hull of a boat, up vertical sides and this glue has done a great job. I glued small areas at a time and that worked out well for me. I would buy this glue again for any future products.
Choosing a selection results in a full page refresh.
Press the space key then arrow keys to make a selection.
Use left/right arrows to navigate the slideshow or swipe left/right if using a mobile device